Tool and mould construction
First-class tools - a prerequisite for first-class products.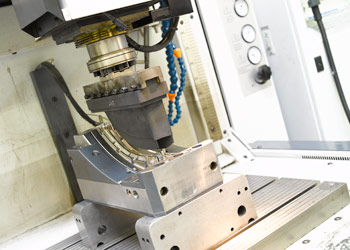 Capability, precision, care
Tool and mould construction is especially important to injection moulding, because the quality of the tools used is crucial to the quality of the finished product. From our company's very beginning, we have been designing and manufacturing our tools and moulds in our own tool shop or via our partners under our guidance and control.
Based on development data, we build highly complex, precision prototype tools that are optimised via computer through an ongoing series of tests conducted in close collaboration with the client. The result is a first-class production tool at the end of the development process. We also carry out tool repairs, construction of smaller assembly units and development of tool-related gauges etc. – capably, accurately and with the greatest of care. Our excellent results are guaranteed by the great expertise and years of experience of our employees, the vast majority of whom are trained and onward-trained in-house.